Here you can find all the Carrying Matters courses.
Online Babywearing Theory and Sling/Carrier Safety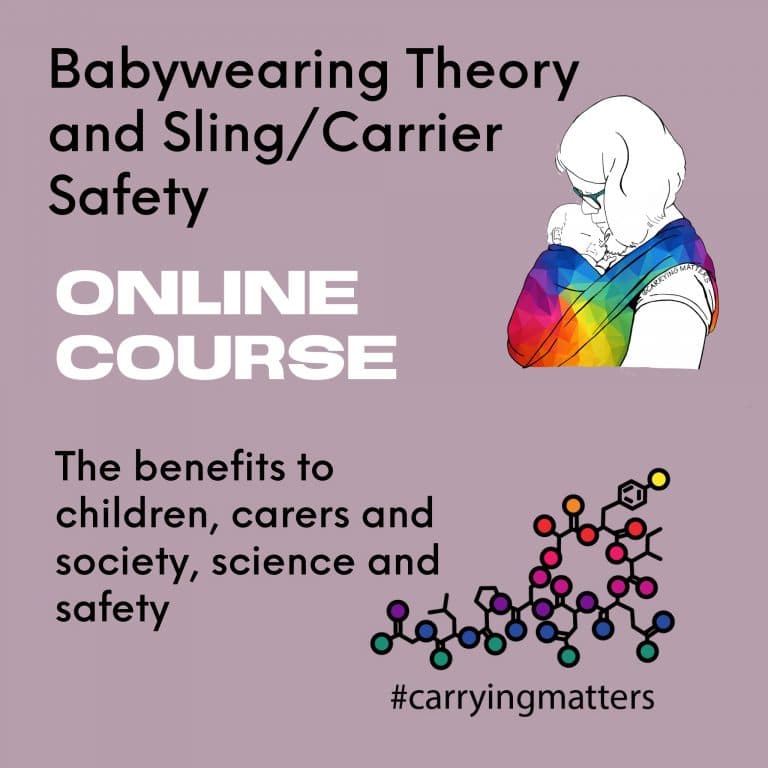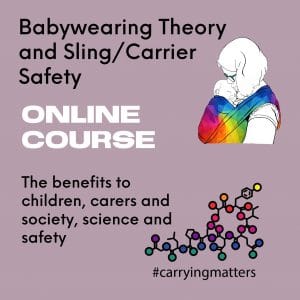 Please read our terms and conditions before purchasing and beginning the course.
Click HERE to begin.
Please work your way through the sections, one by one. You will need to complete each section in order to access the next one.
You can return to the dashboard via your account tab at the top of the page, or the navigation button at the foot of the page.
If you wish to become a Peer Supporter, this theory course is the first part. The second part is a practical session with Rosie to learn how to support parents with slings safely. Please see here for the upcoming dates.